Manifest Magnificence
One-Day Retreat
Sunday 26th March 2023
Manifest Magnificence
One-Day Retreat
Sunday 26th March 2023
Manifest Magnificence
One-Day Retreat
Sunday 26th March 2023
Manifest Magnificence
Liberate Your Authentic Self
A Day to Indulge, Relax & Revitalise Your Mind, Body & Soul
with Clinical Hypnotherapist Fiona Brennan, & Special Guests, Louize Carroll (Consultant Psychologist) & Stuart Breen (Tai Chi Master)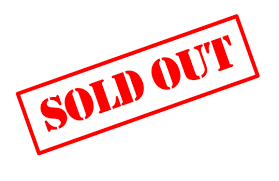 "Happiness is when what you do, think and say are all in harmony."
A One-Day Retreat to Connect to the Most Important Person In Your Life – YOU!
Who are you without the masks that you wear? The roles that you play? 
Take time in the beautiful and lush surroundings of The Avon in Blessington, Co. Wicklow to indulge yourself in a day of self-care that will nourish your mind, body and soul.
Gift yourself and a loved one an unforgettable day to truly understand how to manifest your own magnificence. To Understand what authenticity really means.
Step Out of your routine and into the light with a like-minded group of people who, like you, wish to feel more positive and alive each day of their precious lives.
The Details
When: Sunday, March 26th from 10 am – 5 pm (9.30 am – Meet & Greet & Registration)
Where: The Avon, Blessington Lakes, Co.Wicklow 
Cost: One person – €119 
Come with a loved one, (why not bring your mother as a Mother's Day gift?) – €195.00 for two! 
Includes lunch & tea/coffee
R Manifesting Meditation With Fiona Brennan
R Discover Your Authentic Self Workshop with Fiona Brennan
R Chi Kung Movement to Liberate Mind and Body with Stuart Breen
R Keynote with Louize Carroll – Consultant Psychologist
R Healthy Lunch Served in The Library Room (included with your ticket)
R Silent Walking Meditation by the Lake and Intention Setting with Ciaran & Fiona
R Workshop on Self-Care & Self-Love with Fiona
R Chinese Sound Bath with Stuart Breen
R Devoted to Your True Self Hypnotherapy With Fiona Brennan
The Avon is situated only 30kms outside of Dublin on the lakeshore of the Blessington Lake, right at the foot of the Wicklow Mountains in West County Wicklow.
Please use this plus code to get directions using Google Maps 5F68+JH Blessington, County Wicklow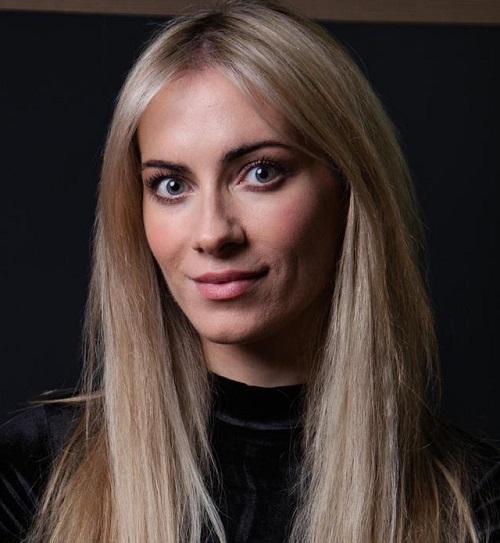 Louize is a Consultant Psychologist with over 14 years of training and experience working as a mental health professional in multiple sectors from corporate and private industry to the not-for-profit sector.
She spent a significant part of her career working for change in the mental health system for young people in Ireland through her work in Jigsaw.
Louize provides support and therapeutic intervention for clients globally, working with a broad range of issues including relationship difficulties, anxiety, trauma, and work problems. She is also a consultant for child protection cases providing comprehensive assessments on key issues including attachment and the impact of trauma/child abuse.
Louize is also the Co-Founder of The Blink Effect, a programme anchored in psychology, neuroscience, and mindfulness which is designed to build psychological flexibility in aspiring leaders.
In addition, Louize is a regular media contributor for the column "Design For Life" in the Sunday Business Post, writing about relationships and mood problems amongst other subjects and she makes regular guest expert appearances on Today FM's 'Mind Yourself Now' with Dermot and Dave and RTE's business segment on RADIO 1.
Stuart is a qualified fitness instructor and personal trainer as well as chief Tai Chi instructor with Tai Chi Your Way. He began his in Tai Chi journey at the age of 19 under the guidance of Master Charles Thackaberry.  He worked his way through the forms to advanced long form, weapons forms and martial application training .
He has trained in the birthplace of Tai Chi – Chenziagou, China with Grand Master Chen Xiao Wang and Master Chen Zichang. His path has also led him to India where he has been initiated into Kriya Yoga by his Indian Gurudeva Swami Sadhadananda Giri.
Stuart teaches regular daytime and evening Tai Chi classes in the Dublin 12 area including Kimmage , Walkinstown and Perrystown as well as teaching in many special needs and drug rehabilitation programmes.
He is also available for individual instruction in Tai chi Chuan or Qi Gong.
Testimonials
What Clients Say
Light Up 2022
GO'C
Overall: 5/5
"Value for money 10/10. I felt I got super accommodation, food, travel & sightseeing plus all the sessions with Fiona, Dimitris & Heidrun.  Money well spent."
MM
Overall 5/5
"An absolutely beautiful healing and life changing experience, excellently planned and delivered, all needs were met in a safe space to facilitate healing of deep emotional wounds. Fiona and Ciaran so walk the walk and are amazing role models for living in joy and in the present."
DN
Overall: 5/5
"Wow, the retreat exceeded my expectations in every way. On a practical level, it is not often that you can say that the photos in the Ad are exactly what the place are like. I just couldn't have imagined that there was a place as beautiful as this. It was so amazing. And as for lighting us up……. 5 doesn't even begin to be high enough of a score."
AS
Overall: 5/5
"Very well organised beforehand and throughout.  I thought the Zoom calls beforehand were a great idea to break the ice so that it was not too daunting when we all met up in person.  Fiona and Ciaran were both approachable and made sure everyone was happy which made the experience very relaxed and carefree." 
MH
Overall: 5/5
"The Retreat was amazing, well beyond my expectations. It was so well organised and the facilities were fabulous. The content and experiences included in the Retreat were first rate and beyond."
GD
Overall: 5/5
"A very special voyage to self discovery, which truly exceeded any expectations. Life lessons & beautiful connections to cherish, Wellness & Therapy, time for oneself. A fine balance of group participation & engagement to alone time & rest, connecting with the natural elements, feeling safe & supported to embrace the tears & laughter. So grateful for the privilege."
Join us at Manifest Magnificence Retreat 2023
Register now to secure your place!
Register now to reserve your place on this exclusive retreat. Please note the fee secures your place and is non-refundable except in exceptional circumstances. It is however transferable to someoone else if you can't make the event. By paying your fee you are stating you have read and will abide by the cancellation policy contained in the Terms and Conditions.