Transform the Habit of Anxiety & Stress into the Habit of Calmness & Confidence
Working with Fiona on a one-to-one basis will help you to become mentally, emotionally & physically fit on both a conscious and subconscious level.
Fiona's booking system for hypnotherapy coaching is now open (for January bookings) for the first time in a year and a half. Please note there is limited availability.
Her bespoke package of three initial hypnotherapy coaching sessions is tailored to your needs.
Please note often more than three sessions are necessary but Fiona will evaluate your progress after these three initial sessions to ensure that this therapy is right for you.
Please note that Fiona only works with clients who are 18 years old or above and all sessions are currently online. Alternatively, 'walk and talk' sessions can be facilitated in Blackrock/Dun Laoghaire (weather dependent – if inclement the session will be done online).
Fiona will guide you through a three-stage process of helping you to take full charge of your wellbeing.
A 360-degree, holistic, tailored & targeted approach using hypnotherapy, positive psychology and neuroscientific tools to create overall positive physical & mental health. 
Do you suffer from one or more of the following?
Insomnia
Fear of public speaking
Social anxiety
Lack of motivation to exercise
PMS/perimenopause/menopausal symptoms
Infertility
Relationship issues
Emotional eating
Career uncertainty
Parenting issues
Do you...
Struggle to get to sleep or stay asleep? 

Doubt yourself?

Have a harsh inner-critic?

Feel stuck in your life & find it tough to make positive changes? 

Have a racing heart last thing at night or first thing in the morning?

Hold back at work from contributing in meetings?

Worry about what your boss and colleagues think of you?

Avoid social gatherings? 

Dread meeting new people?

Feel you can never commit to a healthy exercise and nutrition plan?

Suffer from IBS/Poor digestion?

Have a lot of muscle tension/headaches? 

Have such high standards that you can never meet them? 

Believe that being a perfectionist will help you to achieve more? 

Become irritable with loved ones and feel guilty afterwards? 

Worry about the welfare of your family?

Worry about your physical health? 
In short, do you worry about the future and find it hard to live in the moment? 
Hypnotherapy coaching works on two levels:
Conscious

– this is where YOU need to do the work helped by Fiona's expert guidance. With 10+ years experience of working directly with clients & helping thousands more through her online courses & best-selling books, you are in safe hands. You will be asked to engage with breathwork, mindfulness tools, and self-reflective journaling work between the sessions which are paramount to your success. 

Subconscious –

this is where the 'magic' happens and requires none of your conscious control.  Most anxiety and behavioral issues live in your subconscious mind. You clearly don't desire to feel stress and anxiety, to doubt yourself, or to make unhealthy lifestyle choices.  Hypnotherapy has direct access to your subconscious and teamed with your conscious effort sustainable change is possible. 
Each of the three 60-minute sessions has a specific goal and in between sessions you will be asked to listen to your tailored hypnotherapy audio (recorded at the time of the session and emailed to you) and to complete breathing protocols and self-reflective journaling exercises to ensure the positive shift you deserve is implemented and reinforced.
Before your first session, you will complete:
By providing this information you are helping both yourself and Fiona maximise the success of your hypnotherapy coaching.
Session One – Explore & Accept
In this session, you can ensure the coaching meets your needs and expectations.  Fiona will also assess if you are ready to make the change and to commit to the conscious effort involved to ensure the success of the therapy.  
The first session will clarify the key areas (sleep, nutrition, exercise, relationships) you need to improve in order to feel calmer and to manage stress and anxiety. Fiona will explore what could have blocked your progress to date.  
The first step is always to accept with courage the fear and anxiety you experience and show yourself love and compassion. 
After the first session there will be a break for 4 weeks. During this period you will:
Listen to your tailored hypnotherapy session each night 

Work on the principle of self-acceptance & compassion

Complete reflective journaling exercises 

Repeat affirmations

Practise breathing protocols to calm your nervous system. 
A full list of your exercises will be emailed to you along with your hypnotherapy audio file.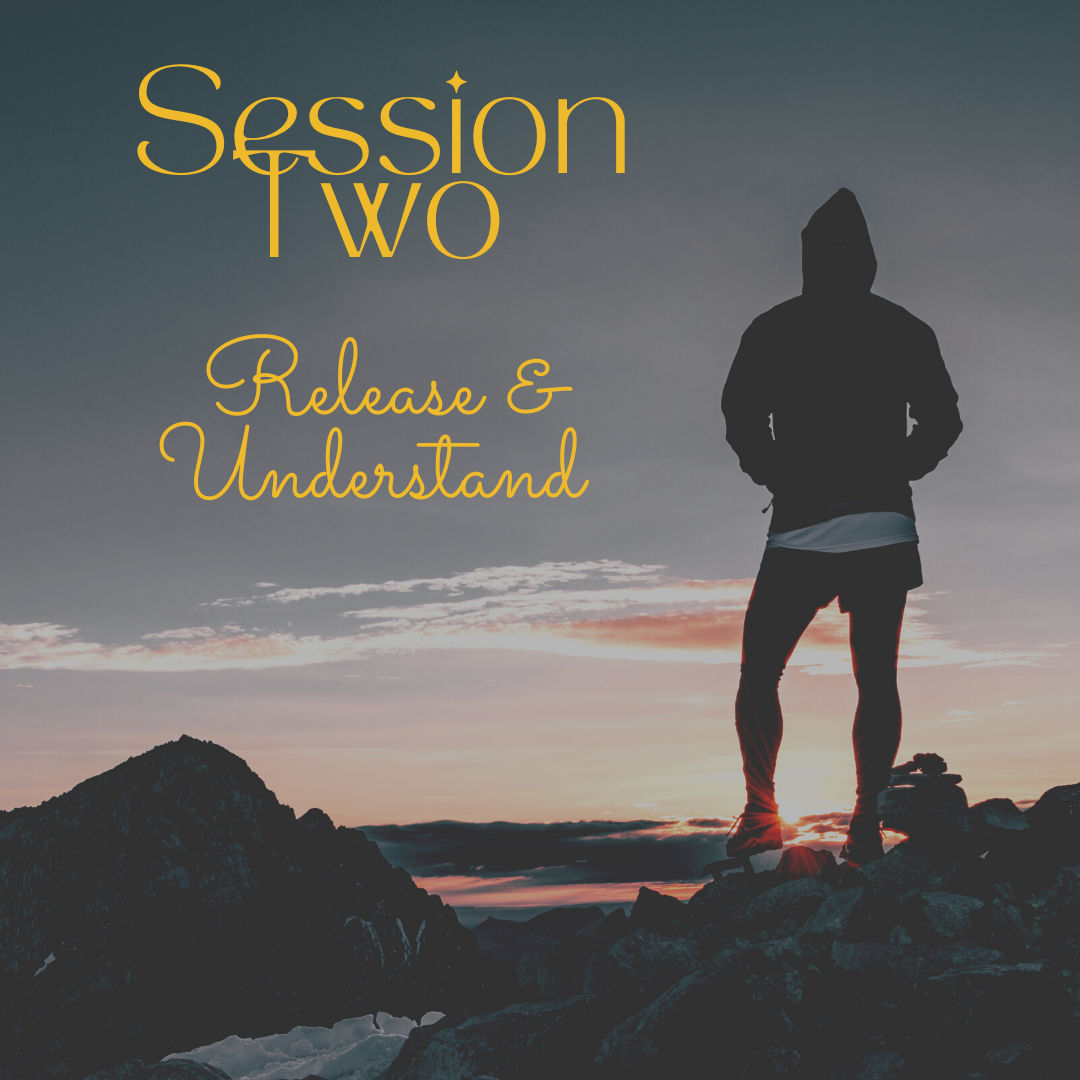 Session Two – Release & Understand 
Having identified, in your first session, what you need to change and having grasped what could be holding you back, it is time to start to let it go. Letting go is a life-long process of understanding and learning about ourselves. In this session Fiona will guide your subconscious mind to gently accept that you are ready to let go of past hurts and regrets and embrace a life of joy and health. 
The session will focus on replacing self-criticism with compassion in order to fully cleanse and clear the blocks to feeling calm, loving yourself, and feeling empowered and positive. It is important to note that positive shifts cannot come from pressure. 
Break for 4 weeks: 
In this period you will:
Listen to your NEW tailored hypnotherapy session each night

Work on letting go of past hurts & understanding yourself with more patience

Complete reflective journaling exercises 

Repeat affirmations

Practise breathing protocols to calm your nervous system. 
Session Three – Embrace & Energy 
The third session is about embracing the responsibility you have towards yourself to continue to care for your mind and body with patience and love. You will create the positive energy you need to move forward by visualizing yourself 3 months, 6 months, and 12 months from now having maintained your new positive habit of transforming stress and anxiety into calmness and confidence.  
We shall also plan a  practical strategy to go forward.* 
to Included in your coaching package you will have:
Email contact with Fiona whenever you need to clarify or ask a question

Tailored hypnotherapy sessions emailed to you after each session

Regular accountability check-ins for up to 12 months after your coaching.
This program is suited for individuals who are determined, committed, action-oriented and above all, ready to make a positive change. 
If your desire for change is greater than your fear, then Fiona Brennan's Hypnotherapy Coaching is for you!
Fiona has worked therapeutically with entrepreneurs, CEOs, influencers, hairdressers & stay at home parents.  It doesn't matter what 'you do for a living' Fiona can help you and give you 100% of her expertise.  
Fiona will create inspired and practical strategies to empower you learn the art of self-compassion and to develop positive habits in all areas of your life which will bring joy to you and those you love.
This plan is significantly more cost-effective than attending weekly or bi-weekly therapy sessions. It is designed to save you both time and money. 
Your investment is: €195.00 per session.
Each session is paid for at the time of booking & is subject to the cancellation policy.* 
You are under no obligation to attend all three sessions, the first session is to explore and ensure that the coaching meets your needs. 
The three sessions are spaced 4 weeks apart.
*Further maintenance sessions can be organised to ensure continued progress.
All  appointments are currently being held online. Please ensure you have a quiet and private space for the therapy.  
Testimonials
What Clients Say
BB - 36 - Dublin
"I have learnt insights about my anxiety that would have taken years for me to achieve in many other type of talk therapies, including psychotherapy. I know how to manage my anxiety when it comes and best of all I understand why it is there. I have made a friend of anxiety when once I perceived it as my enemy."
EJ - 32 - Dublin
"I feel so much stronger now, it is like a weight off my shoulders and the knot it my stomach has gone. I feel calmer and more able to cope with day to day things."
JP - 38 - Meath
"I wake up genuinely looking forward to my day, I'm more assertive at work and I am even feeling confident enough to consider a career change."
DG - 38 - Dublin
"The sessions have been life changing. I look back and find it hard to believe I lived with so much fear. I am now making changes in so many ways and have the confidence to do it."