Empower Your Staff with Positivity & Reap the Rewards in Productivity
Fiona Brennan, CEO The Positive Habit, Clinical Hypnotherapist, Best-Selling Author, Inspirational Speaker
The question of how we create companies and institutions in which people can flourish, find meaning in their work and also contribute to society at large is one worth answering.
Positive Organisational Scholarship (POS), the science of well-being at work, indicates that the workplace is not merely a place to meet our basic needs but has the potential for us to self-actualise (Maslow and positive psychology) and to flourish.
Ultimately, a self-actualised person is flourishing and will contribute to the success of any organisation. Giving agency and meaning to people in the workplace is instrumental to the overall success of the company. POS defines success in the following paradigm, people, planet, and profit.
As a graduate from the Royal College of Surgeons where she completed a post-graduate (level 9) Diploma in Positive Health, Fiona is an in-demand keynote speaker and workshop facilitator.
If you would like to book Fiona to speak at your corporate event/conference please fill out the form using the button below.
Each of Fiona's talks is tailored with one goal in mind, to create the heliotropic effect – just like nature people move towards light and positive energy.
Fiona will work with your team to tailor the talk to help meet the specific needs of your staff.
Topics include:
Positive Stress – Become the Master of Calmness
Ignite Inner Resilience – Sustain Positive Energy
The Six Pillars of Lifestyle Medicine – How to Add Years to Your Life
Build Emotional Resilience – How to Communicate with Confidence
Transform the Fear of Public Speaking into Positive Energy
How Self-Compassion can Impact Positively on Your Leadership Style
Positive Stress - Become the Master of Calmness
Transform Public Speaking into Positive Energy
Lifestyle Medicine - Add years to Your Life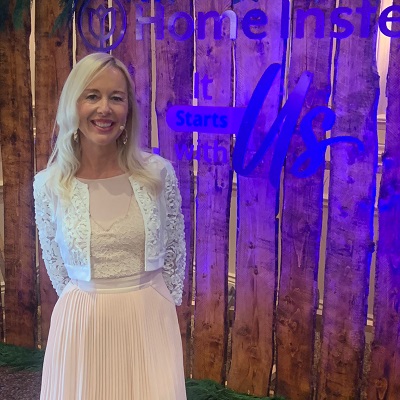 Ignite Inner Resilience - Sustain Positive Energy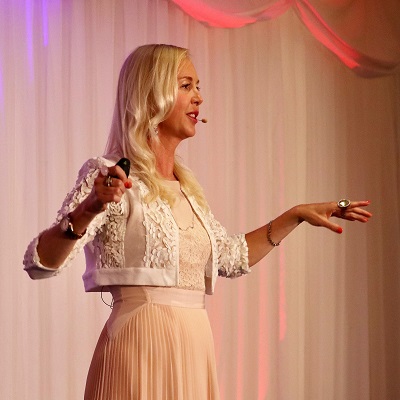 Build Emotional Resilience
Fiona's background in performance makes her a great speaker. You can see her here, speaking as part of the 2017 TEDx programme, in a video that has  garnered over 85k views (which by Irish standards is very high).
Part of an online training video Fiona made for clients of CMG.
Fiona speaking at Zeminar.
Fiona at the Self-Love Habit Masterclass/Book Launch .
Fiona speaking at the Thrive Festival .
Fiona is available as a brand ambassador for brands that meet with her values and that help to make the world a healthier and happier place.
Listen to the Cleanmarine podcast where Fiona is interviewed.
Watch Fiona being interviewed by Lorraine Keane as the mental health expert for Cleanmarine, a wonderful health supplement to help women manage their hormonal health.
Clearmarine's 'Essential Guide to Female Hormones' is available here.