Light Up Your World
8 weeks
Sleep peacefully, release anxiety and feel powerful
The Essential Online Eight-Week Hypnotherapy Programme
What's Included?
8 Modules + Intro & Conclusion
26 Videos
8 Quizzes to evaluate your progress
5 Brand new hypnotherapy audios (2 night time, 2 morning & a special nap time audio)
1 Powerful morning affirmation audio
24 Practical tips/tools
24 Journalling prompts
Extra audio guidance from Fiona
Interactive – a supportive space for people to share comments & help each other
Introduction: Course Instructor & Content
Welcome! Fiona introduces herself the course content and the aims of the course. Taking the time to light up your life is the most selfless thing you can do for yourself and others. Give yourself the time you deserve, no rush. Complete the exercises, listen to the audios and witness the magic of your own mind.
Video - 10 mins.
Module 1 : Explore You
Why Calmness is Your Superpower
The Heart of Calmness
The Wisdom of the Heart
Videos – 36 mins.
Module 2 : Acceptance is Transformation
Change the Way You Breathe – Change Your Life
Learn the Art of Acceptance
Question Your Thoughts
Videos – 29 mins.
Module 3 : Releasing
How to Let Go of the Past
How to Let Go in the Moment
Practising Non-Attachment
Videos – 33 mins.
Module 4 : The Art of Compassion
Learn the Art of Self-Compassion
Compassion to Make the World Better
Develop a Gratitude Attitude
Videos – 30 mins.
Module 5 : The Courage to Find Your Light
Permission to Be Happy
Imagine You Can Fly
Find Your Flow
Videos – 35min.
Module 6 : The Six Pillars of Lifestyle Medicine
Sleep Peacefully
The Second Pillar – Exercise
Eat Less, Drink Less – Live Longer
Videos – 35mins.
Module 7 : Time to Light Up
Light Up Your Connections
Light Up Your Biology
Light Up Self-Love
Videos – 35 mins.
Module 8 : Light Up Your World
Light Up Your Purpose
Light Up Altruism
Light Up Your Power
Videos – 35min.
Conclusion : Sustain Your Practice
The conclusion summarises what you have learnt and makes some suggestions as to how you can sustain your positive mindset and habits to enable you to live in a state of thriving.
Video – 10 mins.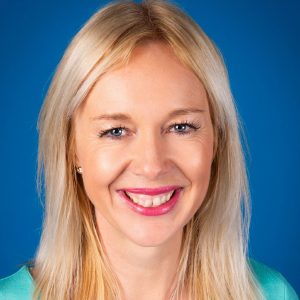 Instructor & Course Creator
An acclaimed Clinical Hypnotherapist with a constantly booked-out private clinic in Blackrock, Co. Dublin, Fiona is a two-times best-selling author, the mental health expert on Today FM (Dermot & Dave Show), a TEDx speaker and appears regularly in the mainstream media where she is an ambassador for positive thinking and wellbeing.
Secure your place for €149
Lifetime Access to the life-changing material