Public Speaking Workshops
4 Thursday evenings (7.30 – 8.45 pm GMT) commencing September 15th 2022.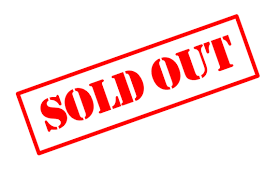 Praise for Past Public Speaking Workshops
"Thank you Fiona- this course has helped me more than you know, it helped me face my fear & find my voice. The audios are great & a useful resource to keep. I have learnt some very valuable tips & advice to use going forwards. An excellent course of workshops, beautifully presented by Fiona- very enjoyable & worthwhile, so delighted I signed up!"
"Thank you for an amazing experience Fiona. I loved the balance of learning, interaction, group talk etc I also love the recorded audios, I find them very powerful. This course has and will in the future help me while public speaking. I now really believe that 'I am a confident public speaker'!"
"I really enjoy working with Fiona, she has such great energy and it's infectious for everyone there. Fiona's public speaking classes are different in that they focus on the root of the issue, the person's relationship with themselves and their feeling of self-worth and confidence. The class forms a strong bond of support fostered by Fiona which all helps for an open, positive experience."
"A lot achieved in 4 sessions. Brilliant course. Very supportive space."
"I thought it was run super efficiently. Fiona is such an inspiring and friendly person she did a great job. I liked the way she read the comments throughout the course to encourage people and reinforce the support from the wider group"
It's time to practise what you have learned!
The bespoke, practical, follow-on series of four workshops will give YOU the chance to work in a small group to practise using your new powerful mindset and to develop your public speaking skills and overcome any residual fear. It is time to implement the strategies explored in the Masterclass. If you didn't attend the Masterclass or see the playback please don't worry – when you register for the Workshops you will be given complimentary access to the Masterclass playback which you should watch before the Workshops start on September 15th.
In this smaller group, Fiona will have more time to answer your questions and coach you individually to reach your full potential.
Objective
The objective of these highly practical, 4-week, online workshops is to enable you to speak with confidence in any situation, be it professional or social.
The small group workshops will provide you with hands-on experience, giving you the opportunity to learn and practise your skills in a highly supportive environment. Feedback and tips will be provided.
Content
Week 1. Being Ready to Transform your Fear into Positive Energy. With any change you must be ready – let your desire be greater than your fear. Getting comfortable with vulnerability.  Reframing Past Experience
Week 2. Finding Your Why. Getting Clarity on your unique message & how to share it.  Bringing your vulnerability with you!
Week 3. Cultivating Confidence. Gathering positive evidence to support your capacity to be a confident public speaker. Positive neuroplastic training to soak in the good!
Week 4. Imagining yourself as a confident public speaker. Trusting your true self to shine. Seeking opportunities out of your comfort zone.
Dates
The workshops will all take place online on the following dates (all times are GMT):
Thursday 15th September, 7.30 pm – 8.45 pm
Thursday 22nd September, 7.30 pm – 8.45 pm
Thursday 29th September, 7.30 pm – 8.45 pm
Thursday 6th October, 7.30 pm – 8.45 pm
Price
The price for all four workshops is a very reasonable €195. Maximum attendance is 16.
Don't delay and book today as spaces will sell out fast.