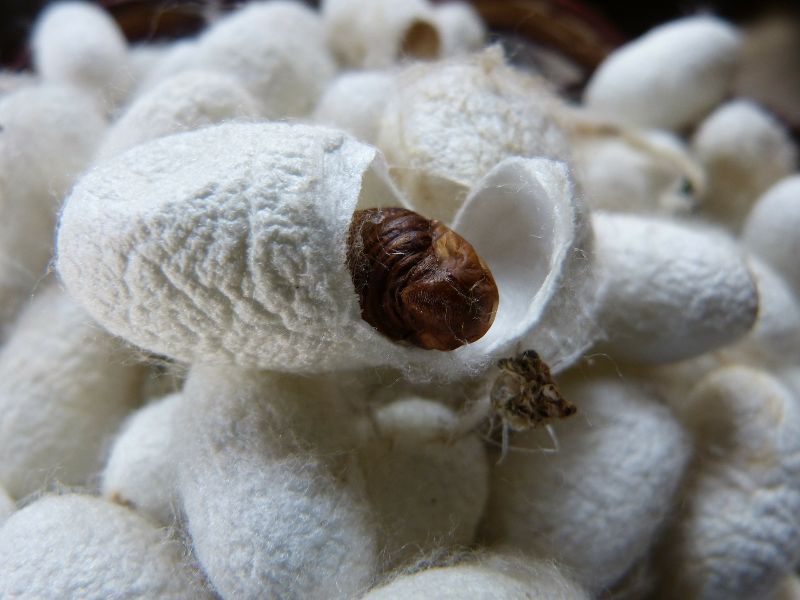 Open Your Heart to Hope!
Cocoon Your Mind! Welcome to the week three in 'Corona World,' which is what I have been calling the surreal new world we find ourselves in. Until just a few mornings ago, I was waking up and asking myself, "is this really happening?" Now I'm getting used to it.  Our brave and dedicated healthcare workers haven't had this luxury as it is all too real for them.
While this is a collective crisis, we all have subjective emotional responses; if we have a loved one who is a health worker or have vulnerable parents for example, we may worry more about possible negative outcomes. My father-in-law lives near the epicentre of the COVID-19 outbreak in northern Italy where the death toll on a daily basis is almost unimaginable. Having a loved one there makes the scale of the threat seem very real to me and the physical impact of this fear meant I was struggling to sleep one night as I thought of the enormity of it all.
However, you feel right now I want to help you through this.
One thing that had a profoundly positive impact on my own level of anxiety occurred one night during the week, after hearing again about the increasing death toll in Italy. I had a powerful thought that really helped me; what if I could be free from fear? I immediately felt lighter and free from the clawing fear I had been  suffering from. I slept well that night and have done so every night since. The realisation that my sadness at the desperate loss of life across the world was accompanied by FEAR was cathartic; feeling sad without being fearful engenders empathy, kindness and compassion whereas fear disconnects and can lead to panic, irrationality and blame.
At this challenging time, I would ask you to cocoon your mind and take the time to get to know, understand and ultimately love yourself more. Finding yourself now in a situation you couldn't probably have imagined in your wildest dreams, provides you with the opportunity to show how resilient, adaptable and loving you are.
Be sad. Be grateful. Laugh. Cry. Feel and process the full range of your emotions.  Above all, keep hope in your heart for this will pass and all of us will emerge into a world more awakened to love and compassion.
We are thrilled with the avalanche of registrations and donations for my five-star Hypnotherapy Programme has helped people all over the world to feel calm and now –
To help everyone ride the Coronavirus storm, we are now offering it for FREE* with the option to donate. The price is normally €149.95 so this is an incredible opportunity.
The Programme is designed to help you develop unshakeable strength in both the good and the hard times. Learn to create a quiet mind that allows deep, peaceful sleep at night and emotional resilience during the day.
For more information and to register please click here.
*Access to the programme will remain free for the duration of the current public health crisis.
Sending love and much light,
Fiona
I am delighted to say, I am still seeing my clients online and it is working really well. If you would like to book an online one-to-one session. You can do so HERE.
The 'This is Me' Webinar last Thursday evening was a great success. If you joined us, thank you so much. If you missed it, I will share it with you as soon as possible. The feedback was amazing and those involved felt honoured to be able help to the best of our ability. Watch this space to find out more about the forthcoming live 'real,' 'This is Me' event! 
Be sure to follow me on social media, as I share top positive tips and insights during the week. You can find me on Instagram, Twitter & Facebook, LinkedIn and YouTube.
'The Positive Habit' book
is now available as an audio book on both Audible & Borrow Box!
ONLINE CORPORATE WORKSHOPS AVAILABLE!
I regularly deliver workshops and seminars.  If your company is interested in a Positive Habit wellness event please get in touch.  You can find out more of the amazing companies I have worked with HERE.
Evidence-based, rapid transformational, online, hypnotherapy programme, The Positive Habit trains your subconscious mind to let go of the past & to embrace the future with hope and happiness as you sleep!
Latest Testimonial from The Positive Habit online programme:
Saturday, March 21, 2020
★★★★★
"This program has given me a much more positive outlook. Thank you."
Kathryn Walters